Safeguard your large deposits
The DDA-​MMDA Option is a smart, convenient way to safeguard your large deposits. Place funds into demand deposit accounts, money market deposit accounts, or both, and:
Enjoy peace of mind
Earn interest
Access funds
Save time
By working directly with just us, you can receive coverage through many.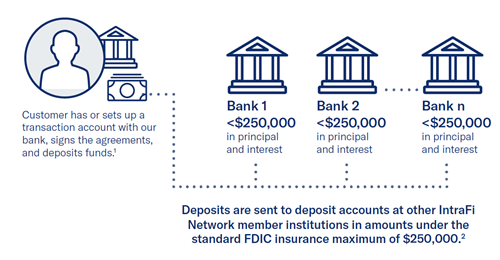 YOUR SUCCESS IS OUR JOB
We're here to help every step of the way.
Ameris Bank is a full-service financial institution serving customers in the Southeast and Mid-Atlantic, with locations in Alabama, Florida, Georgia, Maryland, North Carolina, South Carolina, Tennessee and Virginia.