BUILDING STRONGER COMMUNITIEs
Educational Equality

Everyone deserves a quality education, career development pathways and instruction on how to sustain financial health. We are committed to supporting life changing educational transformations in our communities, with a focus on our underserved communities. Our goal is to invest in educational development programs that support early learning, mentorship, career and leadership development and financial education. We proudly support likeminded organizations and initiatives such as Boys and Girls Club, Junior Achievement, Career Exploration Nights, Literacy Mock Interviews, Financial Literacy Classes for adults and children, Reader Leaders and class tours.

Health and Wellbeing

We believe that all individuals should have food security and access to quality healthcare. This leads to opportunities for healthy, safe and productive lives. We are focused on supporting health and wellbeing initiatives that support current needs and create a positive ripple effect for generations to come.

Our focus areas include supporting food insecurity initiatives, rural and underfunded hospitals and disease research and eradication. Our annual Helping Fight Hunger campaign has donated over 9 million items since the campaign started in 2010. We also proudly support aligning organizations and initiatives such as mobile food bank distributions, lunch programs, Meals on Wheels, HEART Donation, Warpath on cancer, Red Cross, Great Strides for Cystic Fibrosis and American Cancer Society's Relay for Life.

Flourishing Community

Thriving, sustainable communities support positive lifestyles generation after generation. When communities have access to needed resources, quality jobs, and pathways for economic mobility, these communities become resilient and everyone succeeds.

Our goal is to invest in initiatives, organizations and projects designed to create a lasting, positive economic impact on the communities where we serve. Our focus areas include housing affordability, community revitalization, economic development and societal investments. We proudly support organizations and initiatives such as Habitat for Humanity, down payment assistance programs, First Time Homebuyer education, The Westside Fund, Breaking the Cycle, Carolina Children's Home, Foster Care Support Foundation and American Heart Association.
Volunteer of the Year
Kim McMichael
Since 2017, Kim has served with the Jasper County Community Food Bank as both a board member and treasurer, and she has worked with Mercy, Love & Joy (ML&J) organizing sponsors for shopping for children in need. "It is my honor and privilege to serve and give back. I am humbled by this recognition, but truly in awe of the life-changing impact our Food Bank and ML&J have on families and children in our community. I am grateful to play a part."
VOLUNTEER OF THE YEAR RUNNER UP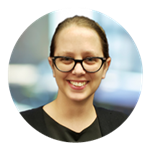 Alicia Rhodes
Assistant Branch Manager
Blountstown, FL
An on-call volunteer firefighter and first responder, Alicia has also served on the Mossy Pond Volunteer Fire Fighter Board since 2018 and at two various times served as the temporary, acting Secretary.
VOLUNTEER OF THE YEAR RUNNER UP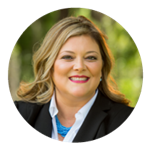 Sarah Lippert
Branch Manager
Richmond Hill, GA
A founding member and board member of the Kiwanis Club of Richmond Hill, Sarah is also active in the Rotary Club, Chamber of Commerce and United Way serving in various leadership and Board capacities. She is also a certified parent volunteer with Bryan County Schools.