Ameris Bank Mortgage Banker Tracey DeLong Named Mortgage Loan Office of the Year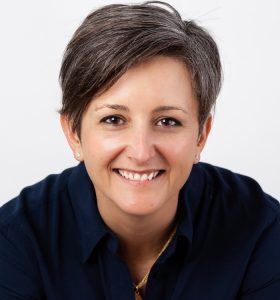 For the second year in a row, Ameris Bank Mortgage Banker Tracey DeLong has been recognized as the 2018 Mortgage Loan Office of the Year by the Charleston Home Builders Association.
DeLong closed $24 million in new construction loans for Beazer and Crescent Homes from August 2017 through July 2018. Throughout her career at Ameris Bank, she has increased her production of loans, from $9 million in 2014 to more than $40 million in 2017, and has been awarded the Ameris President's Circle award for volume and customer service three times.
The Charleston Home Builders Association's Sales and Marketing Council developed the awards program in 1988 to recognize excellence in the fields of sales, marketing and promotion of new homes. DeLong was recognized at both the 29th and 30th annual PRISM Awards Ceremony held in Charleston.
"Tracey is a true professional and is committed to serving her community and her clients by providing them with an exceptional experience," said Ameris Bank Coastal South Carolina Sales Manager Jason Fralix.
DeLong is a team player, both at work and in her personal life. She serves as a sponsor and athlete mentor for Tri It For Life and is a six-time half-ironman finisher. She is a local member for Business Networking International and is very involved with the Charleston Homebuilders Association and their Sales and Marketing Council.