How can I help you achieve your goals?
Working in the Mortgage Industry for many years, John Hendley takes great pride in providing his customers with an exceptional experience. He stays informed of current industry news and trends, providing the most up-to-date information and lending solutions to his customers.
John has obtained his designation as a Certified Divorce Lending Professional (CDLP™). Certified Divorce Lending Professionals specialize in working with divorcing clients and other divorce professionals, such as family law attorneys and financial planners. As a CDLP™, John assists divorcing homeowners make more informed decisions regarding their home equity situations and mortgage financing opportunities during and after the divorce.
Buying a home is one of the biggest purchases most of us make. We've seen it all. And we understand how you feel. Once you finally find the perfect home, let us help you quickly find the perfect mortgage.
My Specialties:
Fixed Rate Mortgage
Adjustable Rate Mortgage
FHA Loan
Awards: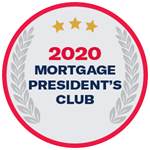 YOU'VE COME TO THE RIGHT PLACE
We're here to help every step of the way