Jimmy King
VP, Mortgage Banker, NMLS #474294

349 W Coleman Blvd, Mt Pleasant, SC

843-514-3325

[email protected]
How can I help you achieve your goals?
Working in the Mortgage Industry for 10+ years, Jimmy King takes great pride in providing his customers with an exceptional mortgage banking experience. Having grown up in the Charleston, SC area he now serves greater Charleston, Mt. Pleasant, Summerville and Berkeley County. He stays informed of current mortgage industry news and trends while providing the most up-to-date information and lending solutions to his customers. His office is located at 349 West Coleman Blvd, #200, Mt Pleasant, SC 29464.
My Specialties:
Fixed Rate Mortgages
Adjustable Rate Mortgages
FHA Loan
Awards: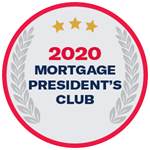 Our Customers Say it Best
"Jimmy King is a pleasure to work with. He is efficient, communicates well, and makes himself available to answer any questions or concerns. Jimmy made the loan process easy to understand and an enjoyable experience. I would recommend Jimmy King to anyone seeking a loan and plan to use him again in the future."
- Christopher F.
"Jimmy was fast with my approval and answered all questions. Stayed on the ball through the whole procedure. Nothing but great things to say! Highly recommend him and the Ameris Bank team! "
- Tracey T.
"Jimmy King was outstanding. Was informative prior to confirming my decision to use him on this transaction. Also used him before and had positive experience. Easy to work with, provided details, answered all questions with honesty. He got where he needed to be to earn my business, I would without hesitation recommend jimmy King. "
- Dennis J.
Jimmy King & Michelle Walker are the best mortgage officers I've ever used. HIGHLY recommend!
- Beverly E.
Smooth and seamless process with great communication. Jimmy did an absolutely perfect job!
- Tiffany M.
We have full trust in Jimmy King's recommendations and knowledge. He's professional and immediately follows through on all requests. Thank you, Jimmy.
- Gayle K.
Jimmy King and Michelle Walker are the definition of good customer service. They were attentive, responsive, and a joy to work with. I recommend them to anyone.
- Cuthbert L.
Jimmy and Michelle helped me through the process of refinancing my home, and notified me when the rates were favorable for my needs. Michelle was on top of my finding another homeowners insurance at a better premium that I had. Jimmy and Michelle make a great team, and I would recommend them to anyone. They kept in contact with me even after hours, which tells me they are committed to their customers from the start to the closing. This is the second home transaction with Jimmy. I was so pleased to find out that he was the mortgage banker I had the pleasure of working with again.
- Katie J.
Jimmy King is hands down the best mortgage banker we have worked with. Time and time again he has looked out for our best interests, given the best customer service and on top of it all, has had the best rates. Could not be more pleased with our experience and financial results!
- Sarah M.
Jimmy King, Michelle and the entire Staff were professional and friendly throughout the process.
- Chymeka S.
After firing our previous lender due to lack of communication Jimmy was a breath of fresh air. Couldn't be happier!
- Nikki J.
Jimmy King is very knowledgeable and totally professional. I would highly recommend him.
- Gregory C.
YOU'VE COME TO THE RIGHT PLACE
We're here to help every step of the way